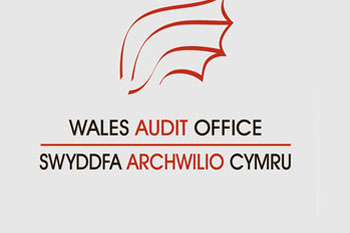 Pembrokeshire County Council has been warned its decision to enter into a settlement agreement with its chief executive would incur 'unlawful' expenditure.
The Wales Audit Office has issued the council with an Advisory Notice to stop the council from proceeding with Bryn Parry-Jones' £330,000 severance deal.
The council had been investigated earlier this year for pension payments to its senior officers.
Appointed auditor, Anthony Barrett, said: 'After careful consideration, I have reason to believe that Pembrokeshire Council will incur unlawful expenditure if it continues its current settlement agreement with the Chief Executive, Bryn Parry-Jones.
'For this reason, I feel I have no option but to exercise my statutory responsibilities and take this unprecedented action.'
Responding to the notice, Pembrokeshire County Council said it had now resolved the concerns raised by the auditor.
A statement from the council said: 'Pembrokeshire County Council and its legal advisors have been in discussion with the Wales Audit Office since before the meeting of council on the 16 October and have reached a consensus on the phrasing of the settlement agreement with the chief executive.
'This resolves the concerns of the auditor.'
The council said the Advisory Notice was due to be withdrawn today as the council would not be incurring any unlawful expenditure.