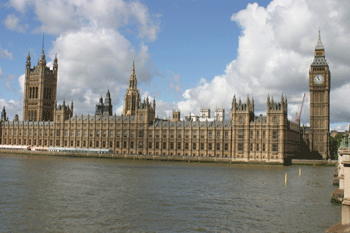 The House of Lords is being urged to support the creation of new local councils in England's city areas in order to strengthen local democracy and improve the take-up of neighbourhood planning.
The Neighbourhood Planning Bill is having its second reading in the House of Lords today, so the National Association of Local Councils (NALC) is calling on peers to amend it 'to provide for the universal parishing of the whole country'.
Cllr Sue Baxter, chairman of NALC, said this would 'accelerate neighbourhood planning and get thousands more neighbourhood plans in place, and put even more people in control of their areas.'
The NALC argued local councils are playing an increasingly important role in neighbourhood planning - one of the Government's flagship localism policies.
They highlight the fact around 90% of the 2000 communities developing a neighbourhood plan are being led by a local council, what they describe as 'England's most local level of democracy.'
Local councils are helping communities shake-off their NIMBY status, the NALC claimed, by supporting housing development and growth, with the Government showing they are increasing housing numbers by around 10%.
'While it is local councils who are at the heart of and driving forward the neighbourhood planning revolution, in a nation of some 48 million electors, only a quarter benefit from having a 'hyper-local' council to give the community a voice, tackle local issues and take action on locally determined priorities, and this needs to change,' said Cllr Baxter.
'While previous governments have taken some steps to support the creation of new local councils, more radical action is now needed to establish new local councils across all of England – especially in metropolitan areas and cities – to both lay the foundations for further devolution to the neighbourhood level but also provide all communities with a 'hyperlocal' democratic structure and sustainable resource to develop a neighbourhood plan and oversee the delivery of its objectives.'