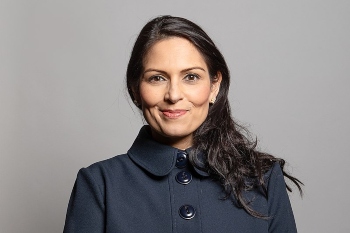 A new rota scheme will better distribute responsibility for unaccompanied asylum seeking children (UASC) among councils, home secretary Priti Patel has revealed.
It comes after Kent CC and Croydon LBC called on the Home Office to stump up more cash and to force other councils to take their share of UASC.
The rota scheme would replace the much-criticised voluntary national transfer scheme that was launched five years ago.
Writing in a national newspaper, Ms Patel said 'several factors will inform the new approach,' including the size of the child population in the region, the proportion of supported asylum seekers and the capacity of children's services.
She added the scheme would include increased funding - backdated from April - totalling more than £20m, on top of an additional £6m of Department for Education funding that has given 'targeted support to those local authorities facing the biggest pressures as a result of the pandemic'.
Ms Patel wrote: 'We are introducing a new scheme, similar to a rota, that will give local authorities and regions greater clarity about how many children they can expect and when, allowing them to plan.
'Taking account of local pressures, this new scheme will better distribute responsibility.'
London Councils' executive member for children's services, Cllr Damian White, said he was 'concerned' that the scheme was still on a voluntary basis.
He added: 'The previous voluntary scheme did not succeed in creating a fair and equitable national process, putting significant pressure on many councils – in particular, but not solely, in areas where UASC are most likely to present themselves, including several London boroughs. There is an urgent need for the new scheme to show that it can work.'