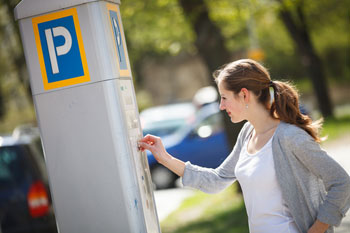 London's boroughs have made the business case for their parking management, with a new report that estimates that it is worth £3.58bn per year to the capital's economy.
Research commissioned by London Councils calculates the value parking services add to the capital at £3.58bn annually. It also finds a cost-benefit ratio of 10:1 for parking management.
The body commissioned Integrated Transport Planning to research public parking management in the capital, which is the responsibility of its boroughs, by evaluating the cumulative impact of parking measures such as bays, yellow lines and parking zones.
Cllr Julian Bell, chair of London Councils' Transport and Environment Committee, said: 'Many people only think about parking when they have a bad experience, such as when they can't find a space or if they receive a parking ticket. This means it is easy to misunderstand why councils and TfL manage parking services.
'However, with nearly 10 million journeys made in the capital daily, our report shows that parking management makes a major contribution to London's economy, worth £3.58bn, and every pound invested in parking services benefits our city ten times over.
'London boroughs use a range of parking measures in different parts of the capital to ensure people, goods and services can move around the city safely and efficiently, incentivising cleaner and healthier forms of transport whenever possible.'