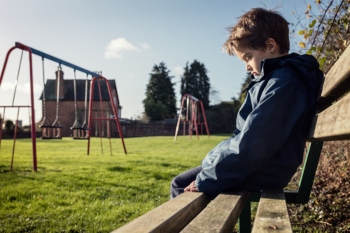 Disadvantaged pupils are the least likely to return to school after lockdown, a new study has revealed.
A new report published by Social Finance and Cheshire West and Chester Council found the pandemic has caused a growing gap between pupils with full attendance and increasingly absent pupils.
It found there was a 25% increase in persistently absent pupils from September to December 2020, with a 50% increase in first time fixed term exclusions.
Sara Parsonage, a director at Social Finance, said: 'As children and families have been more isolated during the pandemic, there is concern that lower school attendance and new trends in exclusions after lockdown could link to experiences of "hidden harms" such as domestic abuse, parental or child mental health or wider impacts of poverty and/or digital exclusion.
'While there was not an increase in the volume of children seeking support in the autumn term, practitioners noted an increase in both the complexity of cases and in the number of children who had not previously sought support from local agencies.'
The study also found that 61% of persistently absent pupils were eligible for free school meals, in contact with children's services or had special educational needs and disabilities (SEND).
Cllr Bob Cernik, cabinet member for children and families at Cheshire West and Chester Council, said: 'Locally, we are committed to taking an early intervention approach and supporting pupils with specific needs that may have been a result of past or ongoing trauma by using trauma informed practice, something that has been vital over this past year. Strong partnership working allowed us to roll out this support system from the start of the school year.
'We're keen to use information in the report to give us further insight in this area and to help target our support to ensure children and young people are able to access the education they deserve and achieve their best.'