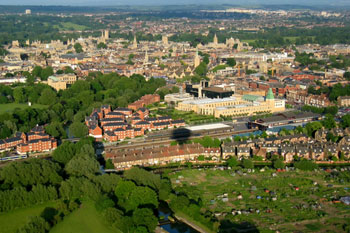 Reports from both Oxfordshire County Council and Oxfordshire district councils have been published - with both claiming they provide the best option for unitary government.
The rival councils have been forced into talks about the future of local government in the county after the Government demanded consensus before moving forward.
One option put forward by the county-commissioned Grant Thornton report is a 'strategic county-wide unitary with strong district administrative areas'.
The report said this option was similar to a county unitary but added 'crucially, it also offers a pragmatic route to achieving political consensus'.
Vale of White Horse DC leader, Cllr Matthew Barber, said: 'Following discussions with civil servants, it is clear that the new government's priorities in this area have changed and they are looking to councils to develop consensus about governance arrangements to support a devolution deal.'
He claimed all parties would consider the options and 'how this might fit with the Government's priorities'.
The district council-commissioned PwC report on reorganisation conceded that a single unitary would be cheaper, but claimed it risked a lack of responsiveness and would take communities further from decision making.
The districts claimed there was a 'strong case for a district unitary and combined authority solution'.