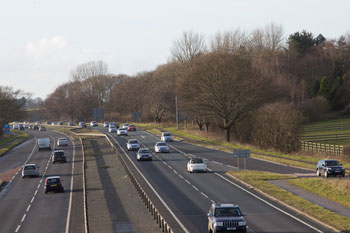 The two councils covering Oxford have struck a deal that will see the city council provide routine highway maintenance services on its streets on behalf of the county.
Through its wholly-owned company Oxford Direct Services, Oxford City Council will repair potholes, carry out resurfacing work and deal with other road-related issues such as signing, lining and drains for up to five years.
The deal, which is worth £2.6m, formalilses an agreement reached in April and builds on a long-standing arrangement that has seen Oxfordshire County Council providing funding for Oxford to do similar work on minor roads in the city.
Yvonne Constance, Oxfordshire's cabinet member for environment, said: 'The agreement is all about getting the best value for money for road repairs in the city. It is a good practical solution that should work for both parties.
'It means that the teams we had in the city can be deployed elsewhere in the county while the Oxford based workers do more of the sort of routine work they have been doing for us for many years. Oxford is quite self-contained and that is why we think using the city council's team will work well.'
Alex Hollingsworth, the city council's board member for planning and regulatory services, said the move would give it greater ability to prioritise work to reflect local needs.
He said: 'Road repairs are still critically under-funded by central government, and there is no overnight solution to the problem, but despite this we are aiming to offer the city's road users the best, most efficient, effective, value for money service that we can.'
Oxfordshire will continue to provide highway maintenance throughout the rest of the county. It will also continue to work on items such as major road rebuilding, along with bridges, street lights and traffic lights in the city.