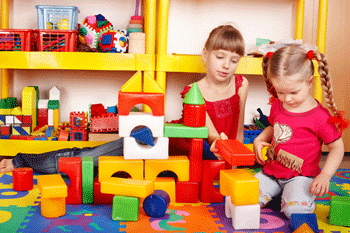 More than half of councils in England are planning to slash spending on children's services such as closing children's centres, according to a new analysis.
The Investigative Bureau of Journalism says the cost of supporting vulnerable children has pushed nearly all councils over budget and prompted cuts to services.
Labour warned the figures showed that more vulnerable children would go without the care they need and councils will be 'pushed dangerously close to the financial brink' unless the Government changes direction.
The bureau said its analysis of council financial forecasts shows nine in ten will spend more money than they bring in by the end of March.
The Government recently announced an extra £150m for councils' adult social care budgets in the coming year, on top of an extra £2bn set aside last spring, but no extra funds have yet been made available for children's services.
Labour's shadow secretary of state for housing, communities and local government Andrew Gwynne said: 'These findings are deeply concerning.
'Unless the Government finally listens to the demands of councillors, parents and politicians of all parties, and makes a change of direction, then more vulnerable children will go without the care that they need, and councils will be pushed dangerously close to the financial brink.'