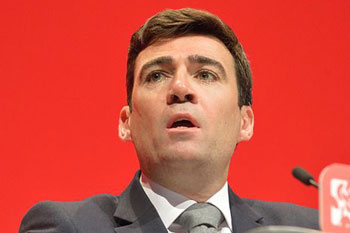 Greater Manchester's scheme for helping rough sleepers has seen a 'significant increase' in the number of people it has helped in the last few months.
Since November, more than 900 people who were previously living on the streets have taken advantage of Greater Manchester's 'A Bed Every Night' scheme.
The combined authority also reported that 285 individuals who were already supported by the programme for helping rough sleepers have 'stabilised' and moved into their own supported accommodation.
'This winter, Greater Manchester is the only city-region in the UK providing places every single night for people sleeping rough,' said the mayor of Greater Manchester, Andy Burnham.
'These figures show that our bold, unique and ambitious approach is working. We are helping people turn their lives around and A Bed Every Night is saving lives.'
'I continue to listen to feedback regarding how A Bed Every Night is operating on the ground. Doubtless there are areas that can still be improved,' he continued.
'But it is a massive enhancement on previous winter provision and it is only possible because of the way all 10 of our councils, plus voluntary and faith organisations, are pulling together and the generosity of our people and businesses.'