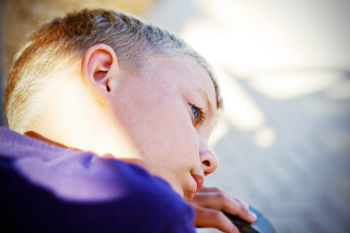 The number of children who spent their school holiday homeless has risen to more than 123,000, council leaders have warned.
The Local Government Association (LGA) said this represents an increase of around 53,000 since the summer holidays of 2011.
The figures also show the number of homeless children that councils are housing in temporary accommodation has increased by 76% in the last seven years.
The LGA is calling for the Government to adapt welfare reforms to reduce the risks of vulnerable households losing their homes.
It is also calling for councils to keep 100% of the receipts of homes sold under the Right to Buy and for the freedom to borrow money to build new homes.
Cllr Judith Blake, the LGA's Housing spokesperson, said: 'Councils are currently housing almost 123,000 children experiencing homelessness, which not only has hugely negative impact on their young lives but creates an unsustainable position for local councils, as they experience spiralling housing costs without the tools and resources to deliver the homes their residents need.
'It's crucial that we take the serious measures that are needed to get towards our collective ambition to end homelessness outright. The Government needs to ensure all councils are able to borrow to build the new homes that are needed to address our housing shortage, and adapt welfare reforms to prevent people from losing their home where possible.'