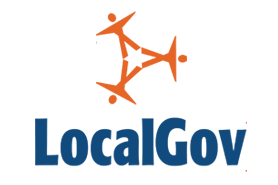 A report published by Robert Brooks last month entitled 'Out of Sight' supports this notion by highlighting how the number of NEETs (not in education employment or training) across the UK has been massively underestimated, and in his words, is 'depriving young people who are out of sight of the help and support they require'.
We are extremely interested in the conclusions of the 'Out of Sight' report, and how it supports the findings of North Housing Consulting - who we recently commissioned to research the potential impact of Government reforms to the academic and funding requirements for apprenticeships.
The primary conclusion of this research was that such reforms, risk forcing large numbers of young people into a life of either unqualified employment or no job at all, particularly in economically deprived areas.
With both reports in mind, it is clear that unless the potential Government reforms are revised and the number of NEETs are accurately accounted for at both a local and national level, tens of thousands of young people across the UK will remain 'out of sight' and will not pass requirements to be provided with the opportunity to succeed in life.
One former PM Training apprentice who is able to highlight how damaging the potential reforms could be is 21-year-old Steven Ellis, of Abbey Hulton, Stoke-on-Trent. He came to PM Training with no GCSEs at all, after being in trouble at school and having family difficulties at home.
He went on to achieve both level 2 and 3 apprenticeships in landscape gardening and in 2012 he won the Youthbuild UK Awards and WorldSkills UK gold award for landscaping. He now runs his own landscape gardening business with his brother Richard.
Steven's story is key in demonstrating how many young people across the UK need a little help and guidance to achieve a successful career through apprenticeships – which is simply not possible if NEETs continue to be unaccounted for, and if the accounted for are unable to meet new potential requirements for apprenticeship programs.
Will Nixon is CEO PM Training and deputy CEO of The Aspire Group.