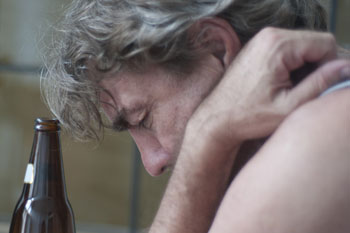 Local authority leaders have called on the next Government to reverse the public health cuts as new figures reveal that only one in five alcoholics are receiving treatment.
Public Health England yesterday released their 2018 to 2019 adult substance misuse treatment statistics report, which reveals that a worryingly low number of people with alcohol dependency are receiving the treatment they need.
The PHE's figures show that an estimated 586,797 adults are suffering with alcohol dependency across England and are in need of specialist treatment, yet only 104,153 individuals are actually in treatment.
Nearly half of those who are receiving the treatment they need were living in the 30% most deprived areas of the country, the majority of which were in the North of England, according to PHE.
The report also explains that of the people starting new treatment in 2018/19, 60% said they had a problem with alcohol, compared to just 32% of new patients seeking treatment for opiates, 22% for crack cocaine, 19% for cannabis, and 15% for powder cocaine.
'Councils are committed to ensuring that people with substance misuse problems get the right support and treatment,' said Cllr Ian Hudspeth, chairman of the Local Government Association's Community Wellbeing Board.
'The causes of substance misuse and the solutions for tackling it are complex. However, adequate funding and early interventions can have a positive impact.'
An analysis published in June by the Health Foundation calculated that due to Government cuts the public health grant is now £850m lower in real-terms than initial allocations in 2015/16. They concluded £1bn per year would be needed to restore funding to 2015/16 levels.
'The next Government must provide sustainable, long-term funding for councils' public health services to help relieve pressures on the NHS and criminal justice system further down the line,' Cllr Hudspeth said.
Commenting on the PHE's figures, Nuno Albuquerque, group treatment lead at alcohol addiction treatment experts UKAT, warned that they only 'scratch the surface'.
'Alcohol is a legal yet extremely lethal drug and we believe that today's figures only scratch the surface of this country's problem with alcohol, because there will be countless people out there unwilling to accept they have a problem with it,' he said.
'Year on year we treat more clients for alcohol than we do any other addiction type, and last year, we treated more women than men for the first time in our history.
'Just because alcohol is embedded into society and is "socially accepted", does not make it dangerously dependent. It is as addictive as any illegal drug, and as today's figures show, twice as deadly.
'Quite simply, if people don't receive the treatment they need, they could die as a consequence. We urge anyone struggling with their relationship with alcohol to seek the professional help they need.'