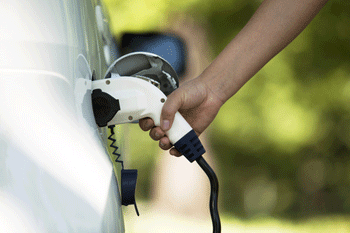 Only five councils have applied for funding to buy and install electric car charging points, the Government has revealed.
Ministers have now written to local authorities urging them to apply for the £4.5m funding pot.
The On-Street Residential Chargepoint Scheme covers up to 75% of the cost of procuring and installing charge points.
Transport minister, Jesse Norman said: 'We are in the early stages of an electric revolution in the UK transport sector, and connectivity is at its heart.
'Millions of homes in the UK do not have off-street parking, so this funding is important to help local councils ensure that all their residents can take advantage of this revolution.'