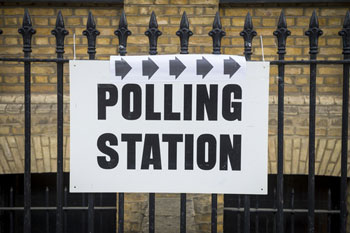 New research has shown that only a third of candidates in the English local elections are women, leading to concerns about a lack of gender equality in local government.
Figures compiled by the Fawcett Society and Democracy Club also show just 24% of candidates for the mayoral elections are women, even though there is currently no female metro mayors in England.
The analysis shows that the Green party has the biggest proportion of female candidates at 42% while only 11% of candidates for the Reform Party are women.
The Fawcett Society warns this means women could continue to be 'chronically under-represented in local government'. It is calling for the Government to require parties to collect comprehensive, accurate election candidate diversity data.
It also wants councils to provide support for childcare and adult care costs, to use technology to allow councillors to attend meetings remotely, and to commit to gender balanced leadership in their cabinet or committee chair posts.
Felicia Willow, CEO of the Fawcett Society said: 'This data is concerning and clearly shows a lack of women in local government. We need to see more women encouraged to get into politics – for many this begins at the local level. It is vital women are represented.
'We need to see all forms of government embrace modernisation. Remote working technology has been used keep local government and Parliament running during the pandemic and, as we build back, flexible working must continue for those who need it. We need to see lasting changes to make being a councillor more accessible for everyone – including those with childcare responsibilities and disabled people. This will lead to better policy and decision making with a wider range of voices being heard.'