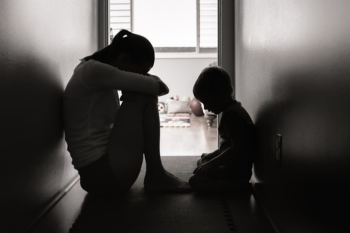 One in every 206 people in England are without a home, new research from a homelessness charity has revealed.
A report from Shelter shows more than 274,000 people are homeless in England right now, including 126,000 children.
The analysis shows of these people, nearly 250,000 were living in temporary accommodation, with nearly 15,000 single people in direct access hostels.
London had the highest rate of homelessness with one in 53 people now homeless. Luton had the highest levels outside of the capital, with one in 66 people homeless.
'We predicted the pandemic would trigger a rising tide of evictions and our services are starting to see the reality of this now,' said Polly Neate, chief executive of Shelter. 'We're flooded with calls from families and people of all ages who are homeless or on the verge of losing their home.'
She added: 'It is shameful that 274,000 people are without a home, and with COVID protections now gone thousands more will be joining them. A shoddy hostel room or a freezing cold doorway is no place to wake up on Christmas morning, but sadly so many people will.'
Cllr David Renard, Local Government Association housing spokesperson, said: 'These figures should be a wake-up call to the need for a cross-departmental government plan to tackle homelessness with long-term investment in prevention and services to support economically vulnerable people and households to prevent homelessness from happening in the first place.'
London Councils is calling on the Government to end to all restrictions on local authorities' use of Right to Buy sales receipts and increase grant funding for affordable housing to help boroughs tackle homelessness.