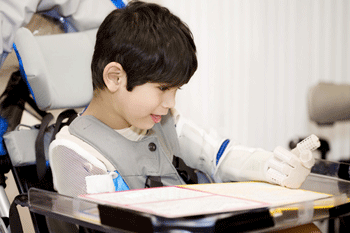 The Local Government Ombudsman is warning councils to ensure the 'fair' treatment of children with Special Educational Needs (SEN).
In a new report, the ombudsman outlines several examples where pupils have been unlawfully excluded from school, have been denied specialist support, and have suffered long delays in receiving the right education.
SEN: Preparing for the Future calls on councils to learn from past mistakes and ensure children with SEN and their families have the support they need.
Dr Jane Martin, Local Government Ombudsman, said: 'Children with SEN, and their families, must be treated fairly by councils so they receive the support to which they are entitled. It is not acceptable when pupils miss out on crucial education, are unlawfully excluded or have their education opportunities adversely affected.
'A common phrase we hear from families when resolving a dispute about SEN is that it feels like a constant battle. It should not be this way. When things go wrong it is vital that councils act quickly to avoid children being disadvantaged.'
Education and children's services is the most common complaint to the ombudsman, with complaints about SEN provision accounting for 8.6% of these.