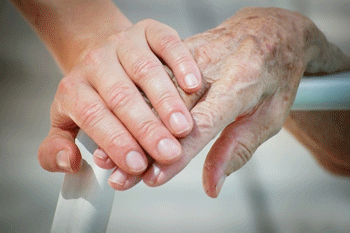 Older pensioners are thousands of pounds a year worse off than younger 'Baby Boomer' pensioners and working age adults, a charity is warning.
A new report from Independent Age has examined the income disparities between different groups of pensioners. It found that those aged over 75 were more likely to live in persistent poverty than younger pensioners, with 950,000 people living in poverty.
Of these pensioners, an estimated three quarters of a million over 75s are failing to clam the Pension Credit they are entitled to.
'It would be foolish to assume that inequality simply ceases to exist at retirement age, but that is exactly what some of the recent rhetoric around "intergenerational unfairness" does. The Silent Generation of older pensioners, renters and single women have missed out on many of the gains of recent years.'
The report reveals that nearly three quarters of a million people aged 75+ - who will not benefit from the new State Pension which came into effect in April 20165 - have no income apart from the existing State Pension and other pensioner benefits.
The charity is calling on the Government to increase take-up of Pension Credit among older pensioners through a targeted campaign. The charity is also calling for Pension Credit to be subject to its own triple lock, so poorer pensioners don't fall further behind.