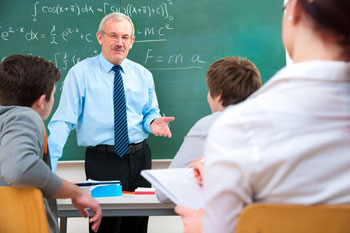 Ofsted has decided to retain its current 4-point grading system when it launches its new inspection framework in September.
The school auditors award schools and other providers in the education sector with an overall judgement of either outstanding, good, requires improvement, or inadequate.
A new report, published by Ofsted, has considered the advantages and disadvantages of the current grading system and concluded that it will be retained when the new inspection framework comes into force.
Ofsted focuses on educational outcomes such as exam results when making a judgement about a school. However, the new inspection framework aims to focus more on the quality of the education rather than just outcomes.
Critics of the grading system argue that it should be dropped because it puts too much pressure on providers, which in turn has a negative impact on the quality of education offered by schools.
However, 'Retaining the current grading system in education: some arguments and evidence' concludes that inspection judgements provide parents with a useful headline indicator of provider quality which is trusted.
A YouGov poll, commissioned by Ofsted in autumn 2018, found that 74% of parents agree that the information Ofsted provides is reliable. Of the parents who have read an Ofsted report, eight out of 10 said they found it useful.
'Choosing the right childcare provider, school or college for your child is one of the most important decisions a parent will make,' said Her Majesty's chief inspector, Amanda Spielman.
'Parents use our reports to help them make that choice and to better understand the strengths and weaknesses of their child's school.
'The grades are a reliable measure of quality. They are simple, they are well understood and they work for parents.'