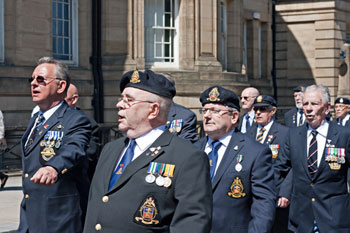 The Government has announced a £5m fund boost to help support military veterans.
As part of this week's Spending Round, chancellor Sajid Javid said the cash would fund extra staff and resources for an Office for Veterans' Affairs.
It will promote action across Whitehall departments to support veterans' mental and physical health, education and employment, and to tackle homelessness.
Minister for the cabinet office, Oliver Dowden, will lead the OVA alongside veterans minister and former soldier Johnny Mercer.
Mr Javid said: 'This spending round is focused on public services.
'And no-one has given more than the service men and women who lay their lives on the line for all of us.
'Supporting them when they leave service is not just our responsibility but also our duty, which is why we've made funding the launch of the Office of Veterans Affairs a top priority.'
The Local Government Association has previously warned the OVA must be 'given teeth' to be truly effective.