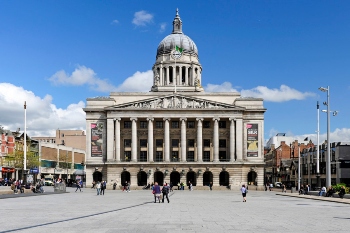 Nottingham City Council is expected to bring its housing back under direct control after two independent probes found 'underlying issues around governance and finance'.
The council was previously forced to issue a section 114 notice acknowledging it had acted unlawfully following a Government review that found £16m from its Housing Revenue Account (HRA) had been wrongly used in its general fund for all services.
This week a report by the Chartered Institute of Public Finance and Accountancy found an additional £24m from the HRA 'could potentially have been incorrectly used since 2014-15'.
A separate report by external investigator Richard Penn made recommendations including bringing housing services currently provided by Nottingham City Homes as an arm's-length management organisation back under the control of the council to ensure HRA money was properly ringfenced in future.
The report also recommended strengthening the council's housing authority role with improved financial knowledge, more detailed involvement of senior officers and scrutiny by auditors.
It said payments totalling £15.9m from 2014-15 to 2020-21 were made in an 'environment where there were many proposals to reduce expenditure or increase income in order to maintain services and avoid cutting jobs'.
The report suggested anyone who had looked at the council's 2014-15 budget report – including senior council officers and the external auditor at the time KPMG would have been aware of the payments.
Council chief executive Mel Barrett, who joined the council in 2020, said: 'These reports identify underlying issues around governance and finance, which the council is addressing as part of our ongoing improvement work.
'While the reports bring to light the serious failings in past practice Nottingham people may be reassured in knowing that the new leadership of the council has, at every stage, taken steps to identify, understand and own these issues.'
Council leader David Mellen added: 'The findings of these investigations show that the finance and governance arrangements around the ringfencing of the HRA fell seriously short of acceptable standards, although we are disappointed that this wasn't flagged up at the time by the council's external auditors.
'It's important to make clear that the funding in question has been used for purposes that benefit local people but that are not an appropriate use of what is effectively tenants' money.'