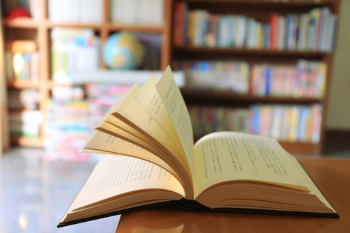 The leader of Nottingham City Council has defended the local authority's decision to close down three libraries in the face of a backlash.
In January, the council published draft proposals for consultation, which proposed closing three libraries that the local authority said had low usage and high costs.
The local authority argues that by closing Basford, Aspley and Radford Lenton libraries they can save £233,000.
However, a local campaign called Save Nottingham's Libraries has started a petition to save the libraries that has gathered over 2,000 signatures.
The organisers of the petition argue that the local authority has been 'running these libraries down for years.'
'The opening hours are so limited that they are closed for much of the day. They are however beautiful buildings which stand at the heart of their communities,' they said.
'The council needs to save money because it has wasted money on vanity projects. That's not the fault of the libraries. The council is currently employing consultants at a cost of £1,000 a day. They clearly have money. This is about priorities.'
City council Leader, Cllr David Mellen, defended the council's proposal, arguing that the local authority is 'facing a financial reality which requires incredibly difficult decisions to be made.'
He commented: 'As a council we have invested in our city libraries in recent years – creating better, modern facilities often alongside other services in centres such as Bulwell Riverside and St Ann's Valley Centre, encouraging greater numbers of people to visit. We continue to value and invest in libraries where possible through different funding mechanisms – with plans for a new Central Library and Sherwood Library well underway.
'I certainly didn't come into politics to close libraries, but we are facing a financial reality which requires incredibly difficult decisions to be made. There is no doubt that there has been a national decline in library usage over the last ten years which has been mirrored in Nottingham, further accelerated by the pandemic. We therefore need to shape our library service to meet emerging and future needs.
'We want to work in partnership with partners, groups and organisations to achieve this, and we want to hear from them about the proposals we have put forward. No decisions have been made, consultation is ongoing and we will review feedback - so things could still change.'