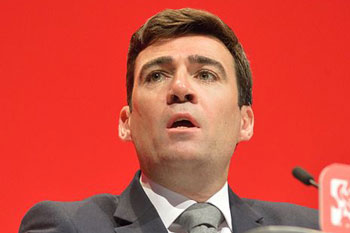 A hundred days after the May 2021 elections Northern mayors are wielding more power – particularly 'soft' power than their devolution deals suggest, says new analysis.
Research by IPPR North has found the mayors are now having a wide-ranging impact despite originally designed to have powers over their local economies and transport alone.
They work together as part of the Convention of the North, Transport for the North, and some have collaborated on innovative new employment charters.
The report has revealed that northern mayors are developing ambitious plans to go even further, and that taken together the six northern mayoral combined authorities plan to spend more than £4.4bn in 2021/11. This is equivalent to £641 per person in Greater Manchester and £476 per person in West Yorkshire.
The first metro mayors outside of London were first elected in 2017. In the North, they were Andy Burnham in Greater Manchester, Steve Rotheram in Liverpool City Region, and Ben Houchen in Tees Valley - all of whom were re-elected earlier this year. Dan Jarvis in Sheffield City Region, and Jamie Driscoll in North of Tyne were elected in 2018 and 2019 respectively, and in May this year Tracy Brabin was elected as the first mayor of West Yorkshire.
To continue reading visit The MJ (£).