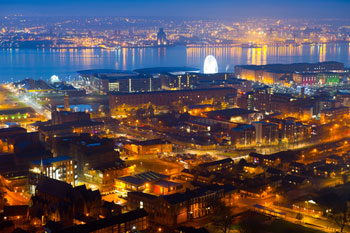 The withdrawal of COVID support this summer will hit people in the in the North and Midlands disproportionately hard and risks derailing the Government's levelling up agenda, Centre for Cities has warned today.
The research shows that many parts of Northern England and the Midlands face an 'avalanche' of debt as support ends. It found Hull, Bradford, and Liverpool are 'COVID debt hotspots', while people in eight in 10 neighbourhoods in Exeter and York are likely to have saved money during lockdown.
The research, published in partnership with Clarion Housing Group, also shows that social housing residents and people on low incomes far more likely to have fallen into debt during the pandemic.
Centre for Cities' chief executive, Andrew Carter, said: 'The pandemic has left this country more divided than ever. While people in mostly prosperous southern cities and towns have accumulated £150bn of savings, many less affluent people in the North and Midlands will face an avalanche of debt as Government support ends later this year.
'The Government is withdrawing financial support far too quickly for people in places that have been hit hard by the pandemic. Not only will this set its levelling up agenda back significantly, it also risks levelling down many previously affluent parts of southern England such as Crawley.'
It is calling on the Government to create a specialist debt relief scheme for people who have incurred COVID-related debt, retain the Job Retention Scheme for sectors such as travel and aviation, and keep the £20 Universal Credit uplift.