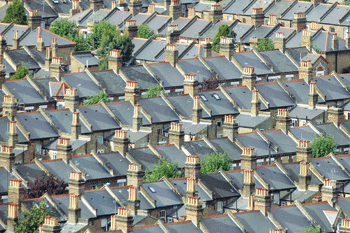 Northern cities are leading a British 'building boom', according to a new study on where and in which sectors development is taking place.
The study, written by the Centre for Economics and Business Research (CEBR) on behalf of Royal Mail, shows that Manchester has applied for the most new development plans in the country in the last three years.
This is closely followed by other northern towns and cities including Leeds, Wigan and Liverpool — a fact which suggests growing confidence in the 'Northern Powerhouse' concept.
Lord Jim O'Neill, vice chair of the Northern Powerhouse Partnership, welcomed the news.
'It has been clear for some time that parts of the Northern Powerhouse, in particular the North West, are actually doing far better than people seem to think; even outperforming London in some areas,' he said.
'The unique aspect of the Northern Powerhouse, and why it is so crucial in rebalancing the economy, is that its towns and cities are close enough to create a true single market which can have a significant national impact.'
The CEBR's research also reveals that Tower Hamlets is the nation's fastest growing 'housing hotspot', seeing the single largest percentage increase between 2010 and 2017.
Cornwall is the local authority with the largest amount of new homes built in the last five years.
Flats are the fastest growing type of new housing to be built in recent years and now account for almost a quarter (22%) of British residential properties, according to the research.
The top 15 local authorities with the highest share of properties as flats are all in Greater London. In the City of London, 98% of residential properties are flats.
Many other construction sectors have benefitted from a sizable building boom in the last five years, including office spaces (a 92% increase), schools and universities (35%) and entertainment venues (62%).