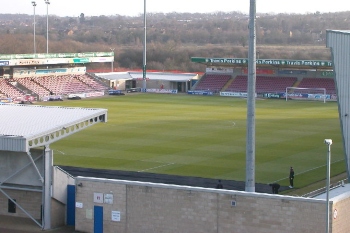 'Significant failures of corporate governance' at Northampton BC may have been unlawful, an auditor has found in a public interest report.
The council agreed in 2013 to provide a loan to Northampton Town FC to overhaul its stadium at Sixfields and to buy nearby land in a joint venture with a third party to develop the site.
However, loan payments ceased in 2015, with £10.2m outstanding, after the club failed to pay building contractors, with administration or liquidation looming.
External auditor KPMG concluded in a public interest report that senior officers may have acted unlawfully.
It found loans to the club were authorised by officers in excess of the £12m agreed by members, although the amount handed over totalled £10.25m.
In addition, the use of delegated powers did not meet attached conditions to protect the council financially.
A spokesperson for the council said that many of the report's recommendations have already been addressed, and its policies and processes are 'as robust as possible'.
For more on this story, visit The MJ (£).