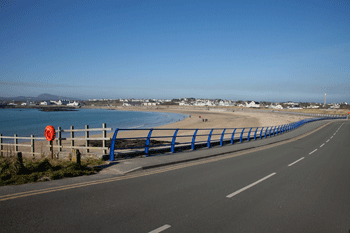 More devolution is required for North Wales to grow, according to the Manchester City Council leader.
Sir Richard Leese called for Welsh devolution to go beyond the national assembly and insisted that this was the best way for it to benefit from the Northern Powerhouse.
There needs to be better transport links, growth potential and 'more freedom', according to Sir Richard.
'North Wales needs to be given more power by the Welsh Assembly to enable it to work better with us in the north of England,' he said.
'From discussions I've had in north Wales, the growth potential is enormous but it's more likely to be realised if we can work out those synergies between what's happening in north Wales and just the other side of the border.'
'I'd argue Cardiff and its city region ought to be able to do some of the things we're doing in Greater Manchester,' he added.