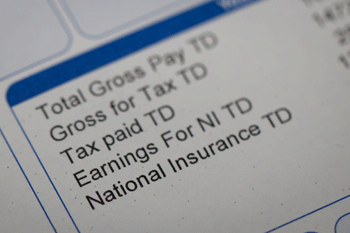 North Northamptonshire Council has announced that it will pay the real living wage because 'it better reflects the cost of living.'
Some of the local authority's employees are paid the national living wage which is currently £8.91 for those aged over 23.
However, after discussions with unions and staff, North Northamptonshire Council has decided to pay £9.50 per hour, which is the real living wage in the UK outside of London where it is £10.85.
'I am delighted to announce that North Northamptonshire Council will be paying the real living wage,' said council leader Jason Smithers.
'The real living wage will provide a fairer pay rate for our dedicated and hardworking staff and I believe this is a major step in the right direction.
'We will be looking to implement this minimum pay rate as soon as we practically can and will be backdating it to the 1st April 2021.'
A report published last month by The Living Wage Foundation found that 73% of care workers in England are paid less than the living wage of £9.50 per hour, and earn £8.50 per hour on average.
More than half of domiciliary care workers and 24% in the sector as a whole work on zero-hours contracts.
Yolande Morgan, UNISON lead convenor, North Northamptonshire Council commented: 'The trade unions have been working closely with North Northants Council on the introduction of the real living wage and welcome this announcement
'Local government staff, particularly care staff, have been at the front line throughout the pandemic. Paying the real living wage will really help low paid staff to pay their bills and buy food.
'It is also an investment in council services and in North Northamptonshire. It means that people are more likely to work for their local council, to stay living locally and spend their income locally. This is a good news story for North Northamptonshire.'