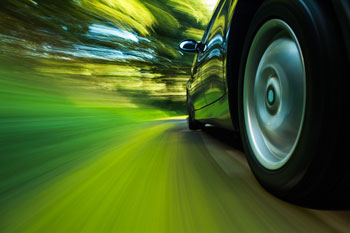 Drivers with noisy vehicles are facing a crackdown with new technology to detect illegal sound levels.
The Department for Transport says special cameras plus automated number plate recognition will be trialled to measure the sound levels of passing vehicles.
Research found that a 'noise camera' system could also help catch people who rev cars or motorcycles beyond legal limits.
Transport secretary Chris Grayling said: 'Noise pollution makes the lives of people in communities across Britain an absolute misery and has very serious health impacts.
'This is why I am determined to crack down on the nuisance drivers who blight our streets.
'New technology will help us lead the way in making our towns and cities quieter, and I look forward to seeing how these exciting new cameras could work.'