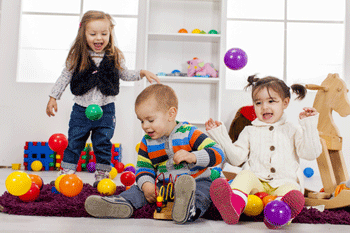 The next mayor of London should help single parents by supporting measures designed to pay the deposits of nurseries and childminders, charity says.
Gingerbread, a charity for single parents, is calling for the mayoral candidates to back Upfront: a childcare deposit guarantee.
This would involve the Greater London Authority (GLA) paying the deposits nurseries and childminders typically require.
The charity argues the cost of pre-school childcare is barring around 50% of the 320,000 single parents in the capital from going to work.
Upfront would allow parents to arrange for childcare ahead of their first pay cheque.