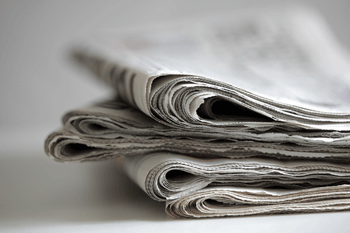 Local newspaper bosses say they are worried the Government is going to lift its clampdown on councils issuing their own publications.
The News Media Association says it means many councils who shut down their own newspapers will now decide to start them up again.
Former local government minister Eric Pickles announced a crackdown on 'town hall Pravdas' in 2010, arguing that they were 'propaganda sheets' designed to 'tell people how great the council is'.
He said they were undermining local newspapers and democratic accountability and issued regulations saying they must not be published more than four times a year.
But Waltham Forest and Hackney councils in London defied the ban and continued publishing their own fortnightly newspapers.
A spokesperson for Hackney council confirmed it was still publishing 'Hackney Today' every two weeks.
In a statement, the Ministry for Housing, Communities and Local Government said: 'Waltham Forest and Hackney Councils had until 5 January to make representations and have done so.
'The Secretary of State is now considering what next steps to take.'
But NMA deputy chief executive Lynne Anderson wrote to communities secretary Sajid Javid warning: 'We are deeply concerned that the Government may be retreating from its clear position on closing down these publications, known as town hall Pravdas, which have been exposed as nothing more than pernicious propaganda and a waste of taxpayers' money.
'All local authorities which flout the Publicity Code and use public funds to compete for scarce advertising revenues with independent local newspapers must be stopped or councils across the country which have complied with the Code will take this as a sign that they can re-launch their council newspapers with impunity.'