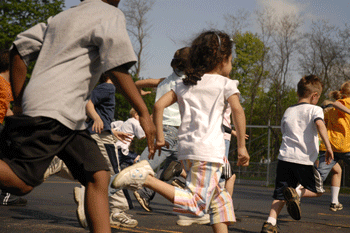 Teachers have welcomed Ofsted's new inspection framework which pledges to focus on curriculum, behaviour and development rather than on test results.
The school inspectorate today published the outcome of its largest-ever consultation on a new education inspection framework, which is set to take effect from September 2019.
Under the new guidelines, Ofsted inspectors will spend less time looking at exam results and test data, and more time looking at the whole education process.
The current 4-point grading scale, which judges schools to be outstanding, good, requires improvement, or inadequate, will be maintained.
However, this will be supplemented by a 'quality of education', a 'behaviour and attitudes', and a 'personal development' judgement.
The 'behaviour and attitudes' judgement will assess whether leaders are creating a calm and orderly environment, while the 'personal development' judgement will look at the work providers are doing to build young people's resilience and confidence.
'The new framework puts the real substance of education at the heart of inspection and supports leaders and teachers who act with integrity,' said HM Chief Inspector Amanda Spielman.
'We hope early years, schools and college leaders will no longer feel the need to generate and analyse masses of internal data for inspection.
'Instead, we want them to spend their time teaching and making a real difference to children's lives, which is why they entered the profession in the first place.'
Chris Keates, general secretary of the NASUWT-The Teachers' Union, said that the new framework's focus on assessing the quality of the education process rather than the end result was to be welcomed.
'The reduced focus on internal assessment data in inspection should be a wake-up call for those schools and colleges that have fallen for the deception peddled by suspect and expensive consultancies that foisting a crude and debilitating target culture on teachers, pupils and students supports the achievement of educational excellence.
'At last, no school or college will be able to fob off its staff, parents and learners with the excuse that such practices are necessary to avoid the ire of inspectors. That myth has been entirely busted.'