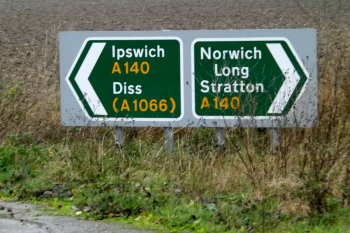 The Government has announced £100m investment in 18 road schemes to improve safety, reduce traffic congestion and speed up journeys to work.
New projects include the Preston western distributor scheme, which will provide a new dual carriageway to reduce congestion in the city, and the 3.5km Stubbington bypass.
Seven other schemes will be awarded funding to develop their business cases, including the A140 Long Stratton Bypass, which will divert traffic away from busier routes around Norwich.
A further seven schemes have been given approval to proceed and to apply for funding at a later stage.
Schemes given funding to proceed to construction are:
• Preston western distributor scheme £31m
• Stubbington bypass, Hampshire: £25.5m
• White Hart junction, Swindon: £22.5m
• Wichelstowe southern access scheme: £22.9m
Schemes at strategic outline business case stage which have been awarded development funding:
• Tyne Bridge and Central motorway renewal
• A38 Bromsgrove route enhancement programme
• A511 growth corridor (Leicestershire)
• A38 – (Bristol Airport access improvement)
• A38 Manadon interchange (Plymouth)
• A374/A386/A3064 Plymouth MRN phase 1
• A140 Long Stratton bypass
Schemes given approval to proceed to the next stage:
• A1079 improvement – East Riding of Yorkshire
• Isham bypass, Northamptonshire
• A28 Birchington, Acol and Westgate-on-Sea relief road
• Southampton West Quay road realignment
• A146 Barnby bends
• Lombard roundabout (Croydon)
• A13 Lodge Lane (Dagenham)
Photo: ©Adrian Cable