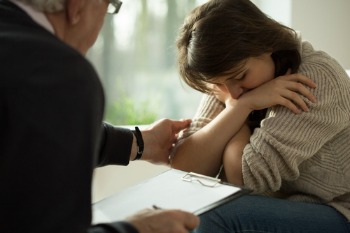 Plans to boost mental health services and recruit thousands of new staff have been announced today by the health secretary, Jeremy Hunt.
The mental health workforce plan, which has been published by Health Education England, puts forward a range of recommendations to transform mental health services in the NHS, which include recruiting more than 21,000 more specialist staff.
The report states the additional staff will help an extra one million people access mental health services by 2020, including 70,000 children and young people.
Mr Hunt said: 'As we embark on one of the biggest expansions of mental health services in Europe it is crucial we have the right people in post – that's why we're supporting those already in the profession to stay and giving incentives to those considering a career in mental health.
'These measures are ambitious but essential for delivering the high performing and well-resourced mental health services we all want to see.'
It also recommends delivering services in a more integrated way, with primary care clinics serving long-term conditions, depression and anxiety.
'The workforce plan we have agreed with out partners across the system is based on the most comprehensive and robust study of the mental health workforce to date,' said Health Education England chief executive, Professor Ian Cumming.
'We do not underestimate the scale of this challenge, to deliver the improvements we have said are required will require concerted action and focus from everyone working across the health and care system.'
But Labour's shadow minister for mental health, Barbara Keeley accused the Government of 'promising only jam tomorrow', when 'what is needed is action today'.
'The workforce plan provides no real answers on how these new posts will be funded or how recruitment issues will be overcome,' said Ms Keeley.
'And it offers little hope to those working in the sector faced with mounting workloads, low pay and poor morale.'
And the chief executive and general secretary of the Royal College of Nursing, Janet Davies, said: 'If these nurses were going to be ready in time, they would be starting training next month.
'But we have seen that the withdrawal of the bursary has led to a sharp fall in university applications and we are yet to see funding for additional places.'