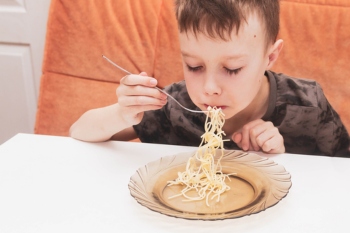 Rates of hunger are 150% higher than the national average in one out of every six local authorities, academics have warned.
The research by the University of Sheffield has identified food insecurity at a local authority scale for the first time.
It found the majority of local authorities in Yorkshire and the Humber had very high percentages of people who were hungry,
The research - based on data from the Food Foundation - found people living in Wycombe are hardest hit by food insecurity with 14% of people going hungry and 30% struggling to access food. This was closely followed by Hull.
The locality with the least hunger or food worry is St Albans.
Anna Taylor, executive director of the Food Foundation, said: 'Local authorities have played a leading role in strengthening charitable food provision for the vulnerable during the crisis and many now have a good understanding of levels of need in their area. But this new study makes clear the variation in food access and vulnerability to food insecurity from one local authority to the next across the UK.
'It should provide a valuable resource to inform and drive targeted policy action at the local level in response to the data to eradicate food insecurity and deliver on the levelling up agenda.'