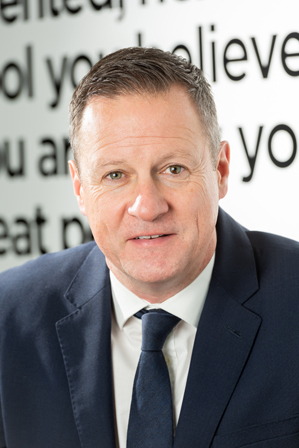 A new vehicle leasing company has moved to help the three-quarters (75%) of UK councils that have declared climate emergencies in their areas by launching a carbon-neutral mobility service.
A total of 307 district, county, unitary and metropolitan councils have declared a climate emergency and are taking urgent action to combat climate change's negative impacts and deliver net zero carbon by 2050.
SOGO, an ultra-flexible leasing company, is responding to the declarations by actively encouraging councils to run greener fleets to support carbon reduction goals on the road to net-zero.
In a first for the UK vehicle leasing and rental industry, SOGO is offering a carbon-neutral fleet across petrol, diesel and EVs by teaming up with energy giant BP as a major participant in its Target Neutral programme, which helps fleet customers measure, reduce and offset their carbon emissions.
The leasing company also providing a range of services to help drivers make a move to EVs. It has expanded its fleet of EVs and offers competitive, ultra-flexible lease terms from one month to two years with hundreds of Renault Zoe, Nissan Leaf, Audi E-Tron, and Hyundai Kona available for immediate lease.
Karl Howkins, managing director of SOGO, said: "An unprecedented number of UK councils have declared their own areas as climate critical with positive action required to reach their local carbon reduction targets by adapting and mitigating the effects of climate change. As part of our response to this, we aim to lead the industry in providing greener mobility solutions for companies that are seeking to reduce their carbon footprint.
"We have developed a comprehensive range of services that make it easier than ever to move to an electric vehicle, and for occasions when an EV isn't viable, we have everything from LCVs to SUVs available on ultra-flexible terms. Our participation in BP Target Neutral enables us to guarantee all our vehicles are carbon neutral. For councils looking to make greener choices with unrivalled flexibility, SOGO is the partner of choice."
SOGO argues the speed that BEV technology is advancing makes it advantageous to use an ultra-flexible lease model rather than traditional three or four-year leases.
National consumer research conducted by SOGO shows over half of motorists (52%) think that electric car ownership is out of their price range despite a third (30%) wanting to own one within the next five years.
Karl Howkins concluded: "I believe that short-term leasing will be essential to the mass adoption of electric vehicles before 2030 when sales of all new cars and vans powered wholly by petrol and diesel will be banned. This will undoubtedly play a massive part in helping councils around the UK to mitigate the effects of climate change and also hit their own environmental targets. Electric car sales are predicted to continue to grow as the Government's 2030 ban on the sale of new petrol and diesel cars approaches."
SOGO uses the latest technology to give a digital-led service that allows customers to order a vehicle in a matter of minutes. It operates nationally with a network of logistics hubs.
For more information, visit www.sogomobility.co.uk