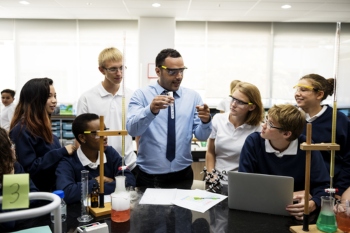 Struggling schools are set to receive extra support from some of the country's top schools.
The Department for Education has announced six new Teaching Schools Hubs to provide over a thousand schools with a three-year programme of support.
Support includes tailored advice for teachers, hosting observations and visits or deploying system leaders to offer advice and guidance.
Schools minister Lord Agnew said: 'It is vital that we back our best school leaders and help them to support struggling schools so that we can continue to drive forward the high standards we are already seeing in schools across the country.
'These new Teaching School Hubs will make it easier for the best school leaders to share expert advice and help schools in their local communities, ensuring that those schools facing the greatest challenges are supported as simply and efficiently as possible.'