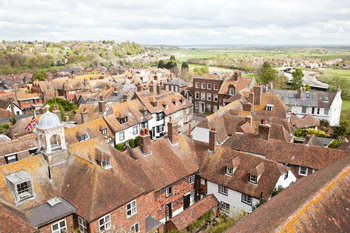 The number of homes built on the greenbelt near towns and cities in England has halved since the turn of the century according to the UK's largest property chain Countrywide.
It found that the number of homes built on the greenbelt had fallen from a peak of 6,700 homes in 2001 to 3,248 last year.
It says a total of 96,000 homes have been built on the greenbelt, usually on the outskirts of urban areas, since 1995, making up only 3.5% of the 2.7m homes constructed in England between 1995 and 2014.
Demand for new homes and a shift in development southwards involved 48% of all greenbelt development around London last year, whereas greenbelt areas surrounding Blackpool, Gloucester, Burton and Morecambe have experienced no new housebuilding since 2011.
Johnny Morris, director of research at Countrywide, said: 'Sustained pressure, particularly in the south, to get more homes built, and government plans to take a tougher line on local authorities with out-of-date plans, will likely see more homes built on greenbelt in future years.'