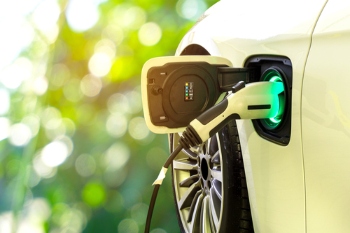 A new report from the British Vehicle Rental & Leasing Association (BVRLA) has set out 12 recommendations aimed at helping local authorities improve their charging infrastructure.
Since 2011, there has been a 3,000% increase in the number of standard public charge points. However, standard public charging infrastructure has struggled to keep pace with demand.
Plug-in cars on the road grew by 280.3% between 2019 and 2021, but standard charge points increased by just 69.8% in the same period, according to a recent report by The Society of Motor Manufacturers and Traders (SMMT). Battery electric cars also rose by 586.8%, whereas rapid/ultra-rapid charger stock grew by only 82.3%.
In order to help local authorities with the roll-out of charging infrastructure, the BVRLA has published a new 'Fleet Charging Guide', which highlights some key fleet use cases and how they can best be supported on their zero-emission journey.
Drawing on case studies and examples of best practice, the guide urges councils to give greater consideration to ensure that charge point installations are fit for purpose and benefit the largest number of potential use cases.
The guide also draws attention to the importance of building trust in the reliability of infrastructure and ensuring consistent ease of access. It also calls for open collaboration between local authorities, the Government and private providers to ensure that long-term charging solutions can be developed.
'There is a way to go before the UK's charging network is fit for purpose, not only for the volume of vehicles that will rely on it, but the varying use cases too. Infrastructure has fallen behind and we need a seismic shift in the delivery of charging solutions,' said BVRLA chief executive, Gerry Keaney.
'Up to now, infrastructure decisions have been developed with individual drivers and private use cases in mind. This needs to change so we are providing local authorities with the tools they need to succeed. By having fleets involved in the planning, roll out and maintenance of charging networks, local authorities can ensure they are catering to the broadest number of road users with solutions that will stand the test of time.'