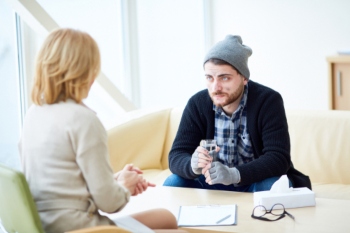 Five housing providers have been awarded £450,000 to help support people facing chronic homelessness and multiple disadvantages.
The Housing First Fund from Housing Link will help the organisations that are already delivering Housing First at a local level.
The grant will enable them to introduce innovative new approaches and build capacity within services.
Rick Henderson, chief executive of Homeless Link, said: 'We are clear that Housing First is an integral part of the solution to ending homelessness and should be available locally for all people who experience multiple disadvantage.
'Our funding programme will ensure that organisations have the opportunity to build on the enthusiasm, commitment and expertise that already exists in Housing First teams in order to extend and improve Housing First services at the local level, which will then inform our national network – Housing First England – contributing to ending homelessness for hundreds of people.'
The successful bids were from Bournemouth Churches Housing Association (BCHA), Brighter Futures Housing Association, SHP, South Yorkshire Housing Association and St Mungo's.