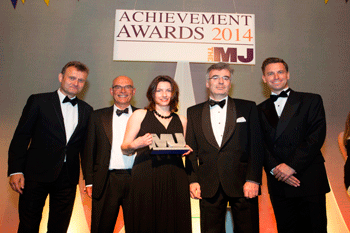 Three new categories have been announced today in local government's premier awards, The MJ Local Government Achievement Awards 2015 bringing the total number to 15.
The new categories are:
Public Health Partnerships, sponsored by Prospects
Innovation in Procurement sponsored by BDO
Best Council Service Team sponsored by the Association for Public Service Excellence.
Awards editorial director Michael Burton said: 'Since they were set up in 2004 to recognise and promote the best work of local government managers and staff The MJ Awards have expanded to become one of the premier ways of recognising and praising innovation in local government.
'The fact that so much innovation exists in a time of huge cutbacks shows how local government staff have been rising to the challenges of doing more with less.'
The other categories in the 2015 awards are Best Achieving Council, Behaviour Change, Children's Services, Delivering Better Outcomes, Effective Transport and Infrastructure Delivery, Excellence in Community Engagement, Innovation in Finance, Innovation in Social Care, Legal Services, Senior Management Team, Trading Standards and Environmental Health and UK Digital City.
There is still plenty of time to enter the awards. The closing date is Friday February 6 2015 and entering is free with written submissions up to a maximum 2,000 words. The gala awards night takes place at London's Hilton Hotel on June 18 next year
Full details are available at awards.themj.co.uk