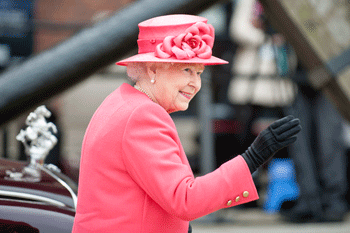 Figures across local government have been recognised for their response to the pandemic in the 2021 New Year Honours list.
Pat Richie, chief executive of Newcastle City Council, was awarded a CBE for her services to local government and public service reform.
Professor Graeme Betts, director of adult social care at Birmingham City Council, was awarded a CBE for services to adult social care.
A knighthood was also awarded to David Charles Pearson, the lately director of adult social care at Nottinghamshire Council for services to health and social care integration.
Ms Ritchie said: 'The important work of councils has never been in sharper focus than it is today, continuing to deliver services and supporting our residents and businesses through the coronavirus pandemic.
'Everyone who works within local government strives to improve people's lives, to support communities and create effective partnerships with our businesses, health service and education providers.'
Public sector workers, including local government workers, make up 14.8% of the list.
Prime minister Boris Johnson said: 'In a year when so many have made sacrifices to protect our NHS and save people's lives, the outstanding efforts of those receiving honours today are a welcome reminder of the strength of human spirit, and of what can be achieved through courage and compassion.
The 2021 New Year Honours offer us an opportunity to salute their dedication and recognise many who have gone above and beyond in their contribution to our country.'