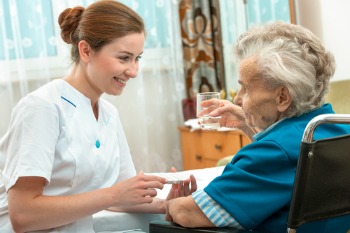 Nearly 150,000 adult social care and NHS jobs could be at risk if EU workers would no longer be able to stay in the UK after Brexit, new analysis has revealed.
The TUC has published a regional breakdown of where health and social care services are most reliant on workers from the EU.
It found 145,200 workers could leave their right to live and work in the UK, with services in London, the South East and East of England most affected.
TUC general secretary, Frances O'Grady, said: 'The government is creating appalling uncertainty for thousands of NHS workers and care workers. It's a terrible way to treat dedicated public servants. And if Brexit means they have to leave, our health and social care services will struggle to cope.
'The prime minister should guarantee EU citizens living and working in Britain the right to remain in the UK – and she should do it now, ahead of negotiations. It's the right thing to do. And it will regain some of the goodwill Britain needs to negotiate the best possible Brexit deal.'
The analysis shows that 13% of care workers in London are EU migrants, while 10% in the South East are from the EU.