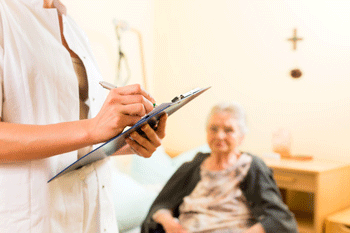 The majority of councils with social care responsibilities say that national taxation must be 'part of the solution' to securing the long-term financial stability of adult social care.
A new poll from the Local Government Association (LGA) found that 89% of the 152 social care authorities think that national taxation should be used to secure the future of the social care system.
It is currently estimated that the social care sector is facing a funding gap of at least £2bn by 2020.
In an attempt to close this gap, the Government has introduced a 3% council tax precept which is ring-fenced to fund the care sector - a move that has been embraced by 148 councils.
However, the LGA's survey found that around 70% of respondents felt that increasing council tax was not part of the solution. 87% of these authorities said more Whitehall funding was the answer.
'Public polling consistently demonstrates that the British public is proud of the NHS and wants to see funding for it increase, even if that means paying more tax. We are now seeing similar consensus on the need for more funding for adult social care,' said Cllr Izzi Seccombe, chairman of the LGA's Community Wellbeing Board.
'Properly funding social care and prevention services not only helps councils with overly-stretched budgets protect care services for the benefit of those requiring them, it also helps to prevent further crises in the NHS and saves the health service a fortune by keeping people safe and well in their own homes, reducing the number of hospital admissions.'
The Government's long-anticipated Green Paper on adult social care has been delayed until the autumn and so Cllr Seccombe said the LGA will publish their own.
'The funding crisis cannot be ignored any longer which is why the LGA is now writing its own Green Paper on adult social care in a bid to engage the public, politicians and the adult social care sector to help shape official legislation to best help people of all ages with care needs access a wide range of reliable and high quality care they deserve,' she said.
Cllr Seccombe also said 'all options' should be on the table to solve the funding crisis.
The King's Fund, a think tank specialising in the health system, recently proposed that metro mayors and other city leaders should be given more responsibility for tax-raising and decision-making.
A recent report from the Housing, Communities and Local Government and Health and Social Care committees has also proposed people aged over 40 should pay a dedicated social care premium to fund free care in the future.