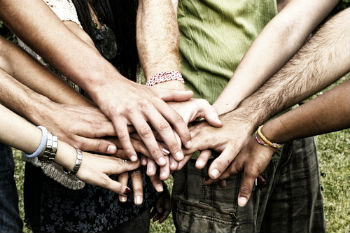 Four strategies for rapidly mobilising local mutual aid groups to ensure the most vulnerable have what they need to get through the pandemic are outlined in a new report.
Launched this week by the NLGN, it offers a how-to guide for local authorities and other public bodies interested in mobilising the communities they work with.
Community Mobilisation: Unlocking the Potential of Community Power puts forward approaches for individuals, groups, places and for empowering people who interact with services. They are illustrated through good practice case studies from Haringey, Barking & Dagenham and Bedfordshire.
These cover ideas including community organising and local area coordination, and projects such as community land trusts and participatory platforms.
The report also presents four take-home lessons for would-be community mobilisers – catalyse, don't lead; listen; build something, and have clear goals.
Writing in The MJ, the report's author Luca Tiratelli said the 'varied list of examples demonstrates a variety of ways in which communities can be mobilised, and the variety of effects that this can have'.