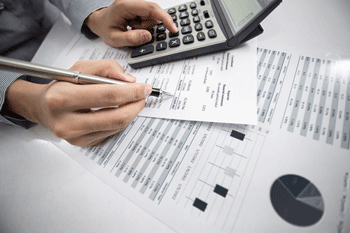 The way auditors examine council accounts could be overhauled, the National Audit Office (NAO) has suggested.
A NAO consultation document floats the idea of auditors providing 'more commentary around both current and emerging issues' and more 'meaningful information'.
The document read: 'In order to provide such additional commentary auditors would need to look at some risks in more detail and consider risks that may not meet the current definition of significant risk, but nevertheless represent a concern to local auditors and local public bodies.
'This could provide an opportunity for bodies to act sooner and strengthen their arrangements.'
The consultation also criticises the current value for money (VFM) conclusion and raises the possibility that auditors could be encouraged to broaden their focus.
It continued: 'We have received strong representation from some finance directors that local auditors focus too much on certain figures in the accounts, such as asset and pension liability valuations that do not directly impact on the organisation's ability to deliver services or the council tax that local authorities need to charge.
'We have identified that reference to the term VFM is not always well understood, given that the focus of the auditor's work is on arrangements to deliver economy, efficiency and effectiveness.
'We are therefore considering whether it may be more appropriate to use alternative terminology to make clearer that the auditor's focus is on the arrangements the body has in place, such as those in respect of financial management, planning or forecasting, the adequacy of bodies' arrangements for medium-term financial planning and financial governance in a wider sense, such as audit committee effectiveness.
'Through engagement with stakeholders while developing this issues paper, initial feedback suggests that reporting on local public bodies can, and should, go wider than the minimum basic audit reporting of opinion and VFM arrangements conclusion.
'The inclusion of more meaningful information, including highlighting more clearly emerging risks that could impact the body over the medium-term, would be considered helpful.'
In addition, the NAO suggests that auditors could be clearer about what actions councils should take and when in response to their recommendations and raises the prospect of the new code of audit practice featuring 'stronger expectations' about the use of additional reporting powers, such as infrequently-used public interest reports.