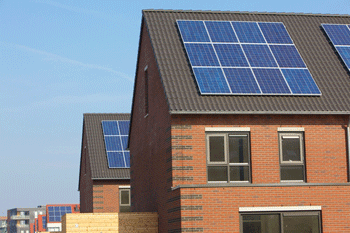 Council energy policies focusing on renewable energy and greater efficiency could deliver big savings, according to a new think tank report.
The Association for Public Service Excellence (APSE) says this woud put councils 'at the heart of a fairer and greener energy market'.
Municipal Energy: Ensuring councils plan, manage and deliver on local energy says the local government sector's annual £750m energy bill could be cut by up to half by leveraging spending power and using readily available low-cost technologies.
For every £1 invested in renewable energy schemes there is 'a further £2.90 in casheable benefits', it says, and 17 jobs can be created from every £1m in energy saving measures.
Report author, Philip Monaghan, said: 'A new wave of council entrepreneurs have the capacity and capability to integrate municipal energy schemes across key frontline services, from regeneration to housing, from planning to corporate resources, from maintaining public buildings and assets to highways and street lighting, the prism of municipal energy should act as a catalyst to change the way we think about energy production, consumption and supply.'
The report comes days after Nottingham City Council launched an arms-length electricity supply company said to be the first of its kind since the industry was nationalised in 1948.