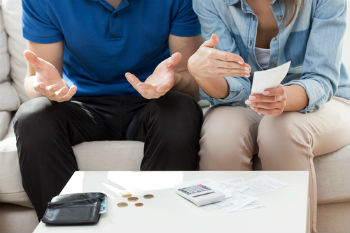 Nine out of 10 councils believe the housing benefit freeze will push more people into homelessness, a new survey has revealed.
The Homelessness Monitor: England, published by Crisis and the Joseph Rowntree Foundation, found 90% of councils said the freeze on Local Housing Allowance (LHA) and other benefits means those on the lowest incomes are unable to pay their rent.
The report also found seven out of ten councils have seen a rise in demand for their homelessness services in the last year alone.
Professor Suzanne Fitzpatrick, Heriot-Watt University, the report's lead author, said: 'This year's Homelessness Monitor provides encouraging evidence that the Homelessness Reduction Act is enabling councils to help more people facing a housing crisis.
'However, the combination of cumulative welfare reforms and increasing housing market pressures are making it even harder for low income households to find a place to live. The research shows that Councils are seeing more demand for their services yet are faced with an ever diminishing social housing supply and very few options in the private rented sector.'
Crisis and JRF are calling for the Government to restore LHA rates in Universal Credit to ensure they truly cover the cost of rent.
Jon Sparkes, chief executive of Crisis, said: 'In the long term, the Government must build the social housing our country needs, but in the short term, it must urgently invest in Local Housing Allowance so that people who rely on it can actually afford their rents and have the stability of a place to call home.'