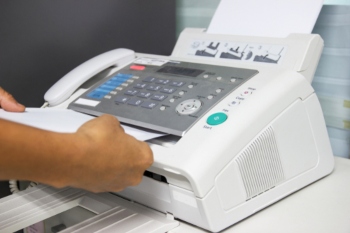 Councils are more likely to use fax machines than other areas of the public sector, a new investigation has revealed.
A freedom of information request by eFax has found there at least 511 fax machines still in use across local government.
The data also shows councils sent more than 50,000 faxes in a year, costing at least £37,000.
Of those with physical fax machines, 15% do not keep a record of how many are in use, while 70% do not know how many faxes are being sent or received each year.
Scott Wilson, director of service at eFax, said: 'While faxing may seem like a communication method of a bygone era, in reality it's still very much prevalent across a range of organisations.
'However, fax machines are a serious security risk and, while they're unlikely to be hacked, they do present a major data protection issue. People leaving printed faxes on the machine for anyone to pick-up; or information sent to the wrong fax number are frequent occurrences.
'The lack of oversight into how fax machines are being used across the UK's public sector elevates this risk, leaving data open to exfiltration right in the middle of the office.'
The fire services were least likely to be using fax machines, with just 30 in use.