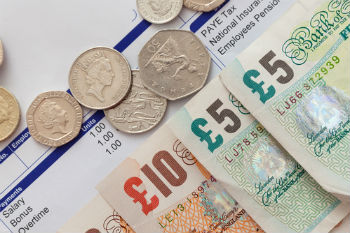 More than 2,000 council workers earn more than £100,000 a year, according to the latest 'town hall rich list'.
The research, conducted by the TaxPayers' Alliance (TPA), found there were at least 2,314 council employees who received total remuneration in excess of £100,000 in 2015-16. It also revealed that 539 council workers received more than £150,000.
According to the data, Southwark Council had 44 members of staff that earnt more than £100,000, the most of any other local authority.
James Price, policy analyst for the TPA, said: 'At least a third of Britain's biggest councils have already announced council tax increases by 4.9%, the maximum increase that does not require a referendum.
'Councils have justified this, in part, by saying that they have made all the savings they can. However, our Town Hall Rich List shows that many local authorities increased the amount they spent on senior management in 2015-16.'
The TPA warned many councils do not include pension contributions in their figures, meaning staff earning between £90,000 and £99,999 could have a total remuneration exceeding £100,000.
Responding to the report, cllr Claire Kober, chair of the Local Government Association's Resources Board, said: 'Councils are large, complex organisations with sizeable budgets and responsibility for delivering more than 700 services, including caring for the elderly and disabled and protecting children. It is important that the right people with the right skills and experience are retained to deliver this work.
'Local government is committed to providing value for money to taxpayers. Nationally, incoming chief executives are being paid lower salaries than their predecessors' and average chief executive salaries continue to decline year-on-year.
'The pay of senior council staff is set by politically proportionate committees of elected councillors and is open to a high level of scrutiny and democratic accountability as a result.'