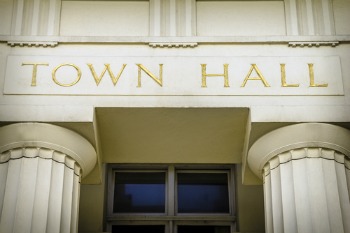 More than 2,300 council employees were paid more than £100,000 in 2016-17, according to the latest 'town hall rich list'.
The research, published by the TaxPayers' Alliance (TPA) also found 558 council employees earn in excess of £150,000.
There were 77 councils who had at least 10 employees who were paid more than £100,000.
John O'Connell, Chief Executive of the TPA, said: 'Despite many in the public sector facing a much-needed pay freeze to help bring the public finances under control, many town hall bosses are continuing to pocket huge remuneration packages, with staggering pay-outs for those leaving their jobs despite a £95,000 cap passed by the last government.
'There are talented people in the public sector who are trying to deliver more for less, but the sheer scale of these packages raise serious questions about efficiency and priorities. The government must also act to implement the exit payment cap that was passed in 2016.'